Master in Veterinary Medicine (First and Second Cycle Studies)
Home ›
Master ›
Master in Veterinary Medicine (First and Second Cycle Studies)
Programme Description
'One Medicine - One Health' concept links human, animal and environmental health. In recent years the science of veterinary medicine has rapidly expanded. At present this science is vital for animal protection, herd health, monitoring of widespread diseases and safe food production of animal origin. It is important for human health to provide careful monitoring of livestock health and emerging zoonotic diseases.
Academic profile
Veterinary medicine is a scientifically-practical branch, that studies animal diseases, diagnoses them, carries out treatments, prophylaxis, and abatement, as well as supervises and controls hygiene of food products and prevents illnesses common for both people and animals. It deals with environment protection from pollution, as well as takes care of ethical, esthetical and economical needs of pet and animal owners. Specialists of the branch solve problems connected with maintenance and provision of animal health, as well as quality and control of food products in the country.
A very important field nowadays is food hygiene and specialists within it deal with various technologies of products processing, production, and distribution in order to provide the production and use of harmless and healthy products. You will gain knowledge of the structure and function of healthy animals, of their husbandry, reproduction, hygiene and their feeding, knowledge of the behaviour and protection of animals, knowledge of the causes, nature, course, effects, diagnosis and treatment of the animal diseases, including a special knowledge of the diseases which may be transmitted to humans, knowledge of preventive medicine, knowledge of the hygiene and technology involved in the production, manufacture and putting into circulation of animal foodstuffs or foodstuffs of animal origin intended for human consumption. By choosing the study programme 'Veterinary medicine' you will have the possibilities to study in a modern environment, to meet sophisticated professors and to perfect your knowledge abroad corresponding to today's requirements.
Admission Requirements
The program is open to applicants with completed secondary education, namely, you need to be eligible for university studies in your own country. You need to have at least "Satisfactory" grade in Biology or Chemistry, must be able to present good English knowledge (minimum - IELTS score 6.0, TOEFL score 547, TOEFL-iBT score 76) and need to pass an entrance test in biology and chemistry.
Career prospects
Graduates can establish a private practice in veterinary medicine, work in already established veterinary hospitals and in institutions of food and veterinary services, as well as advance in the career in the veterinary medical science. Veterinarians and food hygienists can work at the enterprises under the supervision of the State Services dealing with food production and distribution, as well as with public catering or laboratory testing diagnostics.
Further studies
The graduates of the Veterinary Medicine study programme gain access to continuing studies in a respective doctoral study programme.
Why Latvia University of Agriculture?
WORLDWIDE RECOGNISED DIPLOMA – diploma supplement acknowledged by the European Commission. Graduates can continue studies or work all over the world.
ADVANCED FACILITIES – modern laboratory equipment, comfortable dormitories, studies in an outstanding architectural monument – the Jelgava Palace.
REASONABLE COSTS – be smart and spend less by studying at LLU!
ADVANTAGEOUS GEOGRAPHICAL LOCATION – major European cities can be conveniently reached by bus, airplane or ferry.
GREEN AND SAFE ENVIRONMENT – a great way to experience Latvian culture. Despite variety of many different national and international events, Jelgava is a very safe city for everyone.
STUDENT LIFE – well-balanced studies and cultural life, a wide variety of sports activities for free. Gain international experience by using international exchange opportunities!
Last updated Sep 2019
About the School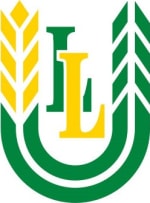 We are one of the largest HEI in Latvia that aims to promote intellectual potential, encourage young people to acquire higher academic and professional education, develop research and contribute to th ... Read More
We are one of the largest HEI in Latvia that aims to promote intellectual potential, encourage young people to acquire higher academic and professional education, develop research and contribute to the cultural development. LLU is multi-profiled and provides studies and research in Bio-sciences, Engineering-sciences and Social-sciences.
Read Less