Master in Biomedical Engineering
Programme Description
Overview
Push the possibilities of biomedical solutions with a degree designed to propel your career.
In the biomedical engineering graduate program at Stevens, you'll work with recognized leaders in the field, conduct high-impact research and design life-enhancing technology. Our biomedical engineering master's program graduates thrive in academia, industry, medicine and a range of expanding opportunities in biomedical innovation.
Stevens' multidisciplinary biomedical engineering program blends advanced study in engineering, biology, life sciences, medicine, clinical applications, and bioethics. We give you the flexibility to pursue the areas of biomedical engineering that interest you most. You'll investigate emerging areas alongside our actively patenting faculty, test and model new devices in world-class laboratories, and discover how far you can go in an entrepreneurial environment that rewards your scientific rigor and vision.
Our program is design-oriented to help you pursue new technologies from concept through commercialization. And since ideas are only as good as their implementation, we also give you multiple opportunities to work with faculty and industry partners so you leave the program better positioned for success. Whether you're advancing a current career in biomedical engineering or moving into the field, we've structured the program to help you meet your professional goals. After completing our program, students typically find careers in industry, research institutions, and clinical institutions. Additionally, students can use our program as a gateway to professional schools like medical, dental, veterinarian and physical therapy.
The Stevens Advantage
Our Manhattan-adjacent location allows you to build your professional network in New York, a global hub for pharmaceutical, medical research, and technology while exploring nearby biomedical device companies in New Jersey's booming medical and pharmaceutical industries for career opportunities.
Programme Features
Flexible curriculum
Part-time or full-time enrollment
Optional research or clinical thesis
Credit for on-the-job projects with your current employer
Extensive hands-on laboratory experience
Research with clinical collaborators
Evening and online courses available
Areas of Focus
Biomechanics and Physiology
Bioinstrumentation and Neural Engineering
Biomaterials and Tissue Engineering
Who Should Apply?
We welcome applicants who have a passion for combining engineering and biology to solve complex problems in medicine. You can apply to biomedical engineering with an undergraduate degree in engineering or physics. Such degrees can include but are not limited to, concentrations in biomedical, mechanical, electrical or chemical engineering. The program equally benefits applicants currently working in biomedical engineering or candidates transitioning into the field. We invite students without undergraduate engineering degrees to consider applying to the bioengineering master's program.
Programme Requirements
Bachelor's degree, with a minimum GPA of 3.0, from an accredited institution
Official college transcripts
Two letters of recommendation
A statement of purpose
TOEFL/IELTS scores (for international students)
A competitive GRE or GMAT score*
*GRE/GMAT is not required for part-time students.
Career Opportunities
Clinical Engineer
Design Engineer
Project Engineer
Quality Control Analyst
Regulatory Specialist
Research Scientist
Top Hiring Organizations
Becton Dickinson
Philips Healthcare
Regeneron
Integra Lifesciences
Merck
Johnson & Johnson
Stryker
Medtronic
U.S. Veterans Affairs
Last updated Jul 2020
About the School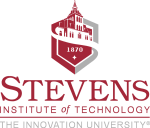 Seven thousand students, 300 faculty. One jewel of a campus, beside one amazing city, in a top-3 college town. Countless ideas. Infinite questions. And answers that matter. This is Stevens.
Seven thousand students, 300 faculty. One jewel of a campus, beside one amazing city, in a top-3 college town. Countless ideas. Infinite questions. And answers that matter. This is Stevens.
Read Less