MSc in Immunology and Immunotherapy
Home ›
MSc ›
MSc in Immunology and Immunotherapy
Read more about this programme on the school's website
Programme Description
This is a full-time 1 year MSc programme suitable for biomedical or life scientists who wish to acquire an extensive knowledge and key skills relating to the fundamental molecular and cellular regulation of immunity and its application to the treatment of disease. The programme will be delivered by world leaders at the forefront of immunology and immunotherapy research, each with an internationally renowned research group.
Over the past few years, significant advances have been made in our understanding of the molecular and cellular control of immune responses. These discoveries are now being translated into the design and testing of immunotherapeutic interventions for a range of diseases including cancer, autoimmunity and inflammatory disease. This programme is for biomedical or life scientists who wish to extend their knowledge and skills in both immunology and its translation to immunotherapy.
A series of interlinked taught modules cover molecular mechanisms in immune cell differentiation and function, autoimmunity, transplant and tumour immunology, and inflammation. This is complemented by comprehensive coverage of the latest developments in immunotherapy including the use of microbial products in immunomodulation and vaccination, small molecules and biologics, as well as cellular immunotherapy.
The programme aims to allow you to understand the research process, from the fundamental discoveries at the forefront of immunological research, to the application of novel interventional immune-based therapies.
A key part of the MSc programme is the planning, execution and reporting of a piece of independent study leading to the submission of a dissertation. This study will be in the form of an extensive laboratory research project carried out in internationally renowned research groups. Each student will be a fully-integrated member of one of a large number of research teams in a wide variety of topics across both immunology and immunotherapy. We also plan to offer some projects within external biotechnology companies
Entry Requirements
Life science or biomedical science degree normally classified at 2(i) or above or equivalent.
International students
Academic requirements
We accept a range of qualifications. Contact us for more information.
English language requirements
You can satisfy our English language requirements in two ways:
English to IELTS 6.5 (with a minimum of 6.0 in each component).
If you need help with your English language skills then support is available.
The English for Academic Purposes Presessional course is for international students who have a conditional offer to study at the university, but who do not currently meet the English language requirements. The course is tailored to your level of English and allows you to meet the English language requirements for your programme without retaking IELTS. The EAP programme runs throughout the year and offers different programme lengths ranging from 42 weeks to 6 weeks. The length of course you need depends on your future course, your existing IELTS score and the English level you need for your university degree.
Employability
Students who complete this MSc programme will have an in-depth up-to-date knowledge of this rapidly advancing field and will have developed the key skills required to either pursue a PhD in these areas or significantly improve their employability for the biomedical, biotechnology and pharmaceutical industry sectors.
Last updated Feb 2020
About the School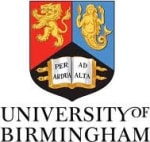 The College of Medical and Dental Sciences at the University of Birmingham is a major international centre for research and education in medicine, medical sciences, dentistry, nursing and physiotherap ... Read More
The College of Medical and Dental Sciences at the University of Birmingham is a major international centre for research and education in medicine, medical sciences, dentistry, nursing and physiotherapy.
Read Less