Programme Description
Course summary
Medicine is potentially one of the most exciting and challenging of all professions. A Doctor of Medicine aims to produce knowledgeable, caring and competent graduates, who are well prepared to practise medicine under supervision as interns and subsequently to commence vocational training in any area of medicine. We offer a four-year program of study and encourage applications from high-performing graduates from a diverse range of backgrounds. No preference is given to any particular undergraduate degree.
This degree
Our curriculum reflects the latest approach to medical education and incorporates extensive use of existing and emerging medical education and information technologies. Local medical and other health practitioners are extensively involved in all aspects of the educational, clinical, and research and governance components of the program. The curriculum is delivered using a combination of teaching approaches:
Clinical teaching in hospitals, clinics, and general practice surgeries.
Large and small group clinical presentations.
Seminars, tutorials and small group work.
In addition, the curriculum includes activities directed at the personal and professional development of medical students.
What you will study
The Doctor of Medicine is a four-year course, with each academic year being approximately 42 weeks in length. In the first year, you will participate in approximately 25 hours of structured teaching and learning experiences each week, with an additional 20-30 hours being self-directed. As the course progresses and the clinical exposure increases, by the fourth phase the face-to-face requirement resembles full-time clinical work.
Participation in scheduled small group learning activities, clinical skills laboratories, anatomy laboratories and clinical placements are an integral part of your learning. There is a high level of online structured learning activities. This complements the learning experiences in the clinical environment that help you learn by doing.
Course Learning Outcomes
Course Learning Outcomes are statements of learning achievement that are expressed in terms of what the learner is expected to know, understand and be able to do upon completion of a course. Students graduating from this course will be able to demonstrate:
Integrate knowledge of research and critical analysis principles cohesively within the practice of medicine.
Demonstrate coherent knowledge of the principles and concepts of medical science within the context of the medical profession
Effectively employ evidence-based practice, use critical thinking, and perform as a collaborative, reflective practitioner and health advocate
Demonstrate clinical competency at the level expected of an intern.
Display and practice professional and personal behaviour expected of a medical practitioner.
Integrate knowledge of medical science, clinical medicine, research and critical analysis and professional and personal behaviour into the practice of medicine.
Demonstrate the knowledge skills and attitudes required of a medical intern.
Prospective domestic candidates will be expected to provide evidence of having lived in, or have had significant ties to areas 2 - 7 on the Rural, Remote and Metropolitan Areas (RRMA) classification scale in order to demonstrate a commitment to regional, rural and remote Australia.
Offers to the program are made for a specified year only and course commencement can only occur in Autumn Session. There is no possibility of deferring an offer; applicants who do not, or are unable to accept an offer, must re-apply if they wish to undertake the course in a subsequent year.
Course Structure
To qualify for an award of the degree, the Doctor of Medicine, a candidate must successfully complete at least 192 credit points in accordance with the table below.
The program takes four years to complete and is divided up into 4 phases which each contain an integrated program of coursework and clinical experience.
Core Subject List
Year 1
| | | | |
| --- | --- | --- | --- |
| Subject Code | Subject Name | Credit Points | Session(s) |
| MEDI991 | Medicine 1 | 24 | GSM Ph1 S3, GSM Ph1 S1, GSM Ph1 S2 |
| MEDI991 | Medicine 1 | 24 | GSM Ph1 S3, GSM Ph1 S1, GSM Ph1 S2 |
Year 2
| | | | |
| --- | --- | --- | --- |
| Subject Code | Subject Name | Credit Points | Session(s) |
| MEDI991 | Medicine 1 | 24 | GSM Ph1 S3, GSM Ph1 S1, GSM Ph1 S2 |
| MEDI992 | Medicine 2 | 24 | GSM Ph2 S2, GSM Ph2 S1 |
Year 3
| | | | |
| --- | --- | --- | --- |
| Subject Code | Subject Name | Credit Points | Session(s) |
| MEDI992 | Medicine 2 | 24 | GSM Ph2 S2, GSM Ph2 S1 |
| MEDI993 | Medicine 3 | 24 | GSM Ph3 S1 |
Year 4
| | | | |
| --- | --- | --- | --- |
| Subject Code | Subject Name | Credit Points | Session(s) |
| MEDI993 | Medicine 3 | 24 | GSM Ph3 S1 |
| MEDI994 | Medicine 4 | 24 | Not available in 2019 |
Each Phase must be completed satisfactorily before students may progress to the next Phase. Grades for each Phase will be declared at the end of the Phase.
The Doctor of Medicine is a prescribed course with specific course rules regarding course progression including a minimum rate of progress. Students are advised to refer to the University Course Rules for further information.
Note: That the Doctor of Medicine works on extended Academic year, generally commencing in late January, early February and concluding early December.
Compulsory Work Placement / Online Components
This course contains a total of 2760 hours over 115 weeks of compulsory work-based placements. This course may also contain compulsory components to be completed online.
Accreditation & professional recognition
The UOW's medical program is accredited by the Australian Medical Council (AMC) and graduates are eligible for registration as a medical practitioner.
After completion of the Doctor of Medicine degree, Australian graduates are required to complete an intern year in an Australian hospital as a prerequisite to full medical registration. These internships may not be available to graduates who are not Australian citizens.
The UOW Doctor of Medicine is an internationally recognised medical degree and students may undertake postgraduate training in a number of countries outside of Australia including Canada, USA, UK and New Zealand.
Australian citizens who hold Commonwealth Supported Places in medical schools are guaranteed an internship upon graduation from a medical program within NSW; however, this guarantee does not extend to international students. Please visit the NSW Health Education & Training Institute (HETI) website for information on Internships in NSW.
Why choose this course
Health Care and Social Assistance has been the primary provider of new jobs within Australia and is projected to make the largest contribution of 14.9% to employment growth from 2018 to 2023. With this brings exciting employment opportunities and career options. (Source: Employment Projections)
Working in health requires real-world practical skills and contemporary knowledge. At UOW, we're committed to 'inquiry-based learning' that teaches you to constantly seek out knowledge, analyse it and apply it in your chosen profession. We integrate technology into all our learning and teaching to ensure you graduate equipped to excel in a constantly changing and technologically advanced world. You'll benefit from practical placements where you'll develop your skills on real people, in the real world.
Our courses are taught by professionals who are world-leading researchers and experienced clinicians so the skills and knowledge you acquire can be applied to real-world challenges today and in the future. Our professional health degrees are accredited by industry so the qualifications you earn will be recognised and highly sought-after when you graduate.
Admission
A range of admission options are available for students of all ages and academic backgrounds. The procedures governing admission are defined in UOW's Admissions Procedures and the UOW College Admissions policy.
For any specific advice or questions regarding an application, please contact the Future Students Team.
Entry Requirements
Applicants must be in their final year or have a successfully completed a recognised Bachelor degree. For full information regarding admission criteria and compliance with other additional requirements, please refer to Admission Information for Future International Students.
English Requirements for international students
The following level of English is required to gain admission to this program:
IELTS Academic
Overall Score: 7.0
Reading: 7.0
Writing: 7.0
Listening: 7.0
Speaking: 7.0
TOEFL (Internet-based)
Overall Score: 98
Reading: 25
Writing: 25
Listening: 22
Speaking: 22
UOW College: English for Tertiary Studies: Credit (weighted average mark of 65 overall and minimum 75 in Academic Reading and Writing)
Other qualifications may also be considered. Full details can be found on our English Language Requirements website.
Last updated Sep 2019
About the School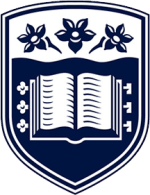 In just 40 years, University of Wollongong has become a benchmark for Australia's new generation of universities; dynamic, agile, innovative and prominent in national and international rankings for th ... Read More
In just 40 years, University of Wollongong has become a benchmark for Australia's new generation of universities; dynamic, agile, innovative and prominent in national and international rankings for the quality of our teaching and research. The University began as an institute for the then the New South Wales University of Technology, Sydney at a single location in Wollongong. Since gaining independence in 1975, UOW has grown into an international multi-campus University, expanding to occupy two Sydney campuses and five regional campuses, as well as locations in Hong Kong and Dubai. With now over 36,000 students, more than 2,400 staff, and an economic impact of around $2 billion in activity annually, UOW is an influential part of its communities and the catalyst for Wollongong's transformation into a University city.
Read Less