Programme Description
After the first 80 weeks of pre-clinical studies, students spend the second 80 weeks of their medical study program in clinical facilities, often called "rotations" or "clerkships". In the clinical facilities, the students learn by 'apprenticeship' to specialists in the various clinical disciplines. By working under close supervision with experts, students learn to treat patients and to acquire the skills of communications, interviewing, history taking, physical examination and medical procedures. This is accomplished in hospital and clinic based models.
Rotations are broken down into two sequential components: 48 weeks of prescribed core rotations and 32 weeks of elective rotations.
These core and elective clinical full-time rotations focus on the acquisition and maintenance of clinical and professional skills through various medical specialties in affiliated hospitals in many countries including the US, Mexico, UK, Australia and India. Students work directly with physicians and clinical staff in various care service delivery environments conducting physical examinations, history taking, case presentations and laboratory analysis. We appreciate that every country, jurisdiction and medical specialty has different requirements, therefore, we advise students to inquire and adjust their core and elective rotations to reflect those requirements. A student should also be aware that some residencies require a minimum number of clinical weeks in specialty areas in order to apply for a position with their programs.
University core and elective requirements represent the minimum number of weeks which IUHS requires for students to qualify for graduation.
Required Core Clerkships
The first 48 weeks of prescribed core rotations are the foundation of the student's clinical education framework. Therefore we encourage the student to schedule core rotations during their 3rd year. We are flexible with this schedule because of our diverse student population and the ever changing demands of global jurisdictions. All clinical rotations must be approved in advance by the IUHS Clinical Affairs Office. The core studies consist of the following:
12 weeks Internal Medicine
12 weeks Surgery
6 weeks Obstetrics and Gynecology
6 weeks Pediatrics
6 weeks Psychiatry
6 weeks General Family Practice
Elective Clerkships
The 32 weeks of elective rotations are sub-specialties. Students can choose to specialize in areas of most interest to them and to their future career. Students should carefully consider the rotation requirements of the residency program they are considering when choosing their elective rotations to be sure to satisfy them. Proposals for other elective studies will be considered.
Allergy and Immunology
Anesthesiology
Cardiology
Clinical Physiology
Colon and Rectal Surgery
Critical Care Medicine
Dermatology
Emergency Medicine
Endocrinology and Metabolism
Epidemiology
Family Medicine
Gastroenterology
Geriatric Medicine
Hematology
Infectious Disease
Laboratory Medicine
Neonatal Medicine
Nephrology
Neurology
Nuclear Medicine
Oncology
Ophthalmology
Orthopedics
Otolaryngology
Pathology
Pediatric Surgery
Physical Medicine & Rehabilitation
Plastic Surgery
Podiatry
Preventive Medicine
Pulmonology
Radiology
Respirology
Rheumatology
Sports Medicine
Thoracic Surgery
Urology
Vascular Surgery
Affiliated Clinical Hospitals
The IUHS Clinical Affairs Office will provide students with assistance in securing clinical rotations in affiliate hospitals in St. Kitts, United States, UK, Australia, India, Mexico and other appropriate jurisdictions. Students who have hospital privileges or relationships with clinical sites are afforded the opportunity to make arrangements with the approval of the IUHS Clinical Dean and the Clinical Department to complete their rotations at these hospitals.
Last updated Nov 2017
About the School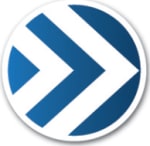 IUHS uses a innovative, low cost solution to transform the learning experience and underlying economics of medical education, with the goal of addressing the global shortage, inequitable distribution, ... Read More
IUHS uses a innovative, low cost solution to transform the learning experience and underlying economics of medical education, with the goal of addressing the global shortage, inequitable distribution, and demographic representation of healthcare professionals, especially in primary care.
Read Less