Bachelor of Science in Physiotherapy
Home ›
BSc ›
Bachelor of Science in Physiotherapy
Read more about this programme on the institution's website
Programme Description
The degree program Physiotherapy is movement therapy. The study program prepares physiotherapists to be able to apply the latest scientific knowledge in examination and evaluation of patient's functional state and physical capacity, in treating people recovering from injuries or illnesses with the help of movement and physical factors, maintaining their health and physical condition.
Course details
Physiotherapy
4 years
BSc in Health Sciences, Physiotherapist
240 ECTS credits
4,500 EUR per year
Taught in English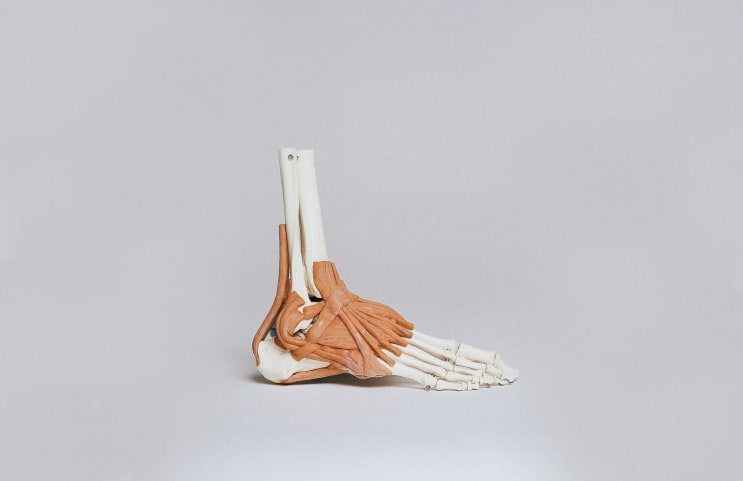 Nino Liverani / Unsplash
After graduation, you can
Work as physiotherapists at different public and private health care institutions: hospitals, outpatient clinics, rehabilitation, social rehabilitation facilities, wellness centers, private clinics, supportive and nursing institutions, sports clubs licensed to provide health care
Continue your education by entering Master's programs "Health Promotion and Rehabilitation" and specialize in Clinical Physiotherapy, Sports Physiotherapy, Health Promotion through Physical Exercises, Pediatric Rehabilitation, or Advanced Occupational Therapy.
Structure of the program
what you will learn each year
Year 1
Introduction to Studies, Promotion of Personal Health, Inter-Professional Communication, Cytology, Genetics, First Aid, Fundamentals of Physiotherapy, Philosophy, Ethics, Basics of Latin professional Terminology, Lithuanian (Foreign) Language, Sociology, Anatomy, Physiology, Psychology
Year 2
Biochemistry, Physiotherapy Diagnosis, Professional language, Biomechanics, Pharmacology, Methods of Physiotherapy, Pathology, Clinical practice I, Basics of Ergonomic, Kinesiology, Elective course
Year 3
Nervous Disease and Physiotherapy, Physical Agents, Internal Diseases and Physiotherapy, Motor Control, Fundamentals of Radiology, Kinesiology of Muscles Chains, Social Medicine and Health Care Management, Massage, Musculoskeletal Disorders and Physiotherapy, Clinical practice II, Aquatic Physiotherapy, Elective course
Year 4
Informatics and Basics of Scientific Research, Rehabilitation, Geriatrics and Physiotherapy, Obstetrics, Gynecology and Physiotherapy, Clinical practice III, Pediatric Diseases and Physiotherapy, Clinical practice IV, Elective course, Final Work, Final Exam.
Why study Physiotherapy at LSMU?
1269 hours of clinical practice (hands-on) in University Hospitals or/and other hospitals; Family Medicine Centers; Inpatient and Outpatient Rehabilitation Centers; Pediatric Rehabilitation Center. Students have possibilities participate in activities of Lithuanian physiotherapy association
This degree program provides extensive complex training for prospective professionals. Not only professional but also medical subjects are taught. Students are taught by physiotherapists with extensive clinical experience and well-known guest lecturers from foreign universities
Advantage of the program - excellent practical training: practice is performed at LSMU Hospital Kaunas Clinic, knowledge and skills can be improved by observing various clinical cases
The work of a physiotherapist requires qualities such as love for people, willingness to help them, ability to listen. It requires leadership qualities, a constant pursuit of new professional knowledge, and the ability to work in a team with other medical professionals. If you have these qualities or are determined to develop them, choose these studies
Admission
International students could be admitted into the English program of the Lithuanian University of Health Sciences if they provide the legalized high school or college certificate and transcript (officially translated into English). Good grades in biology, chemistry, and physics will give preference. Good knowledge of the English language is obligatory.
Items to be submitted (in English or with an authorized English translation):
Matriculation / School Leaving Certificate confirmed by the governmental authorities (see below "Legalization of Educational Documents");
Transcripts of high school/ senior secondary school courses verifying successful completion of General Biology and General Chemistry.
Certificate proving the knowledge of the English language: TOEFL – minimum 65 points (iBT); IELTS – above 5.5 points; the certificate confirming the knowledge of a foreign language at minimum B2 level (CEFR) or similar. If you are not able to present any certificate proving the knowledge of the English language you will have to take an English language test prepared by the University. The English language test will be given on the same day as the test in Biology/Chemistry;
Motivation letter;
Brief CV;
Passport or ID copy;
Health Certificate based on complete medical examination;
Three passport-type photographs (3x4 cm);
Application fee 150 EUR (nonrefundable).
Testimonials

"Studying medicine at LSMU is challenging. Nevertheless, LSMU strives to give you more than an education. It provides you with the kind of knowledge and skills you need in your future professional life and contributes to building leaders. This prestigious university offers great opportunities!" - Hassan El Jesr
Last updated Jan 2021
About the School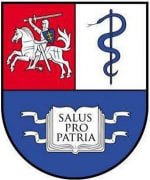 The University is the largest institution of higher education for biomedical sciences in Lithuania, successfully integrating studies, research, and clinical practice. LSMU consists of two main academi ... Read More
The University is the largest institution of higher education for biomedical sciences in Lithuania, successfully integrating studies, research, and clinical practice. LSMU consists of two main academies: Medical Academy and Veterinary Academy.
Read Less