Programme Description
Gdansk College of Health invites you to the course of Dietetics at the bachelor's level. We run 3-year studies in full-time and extramural modes. You will get your bachelor's degree when you graduate.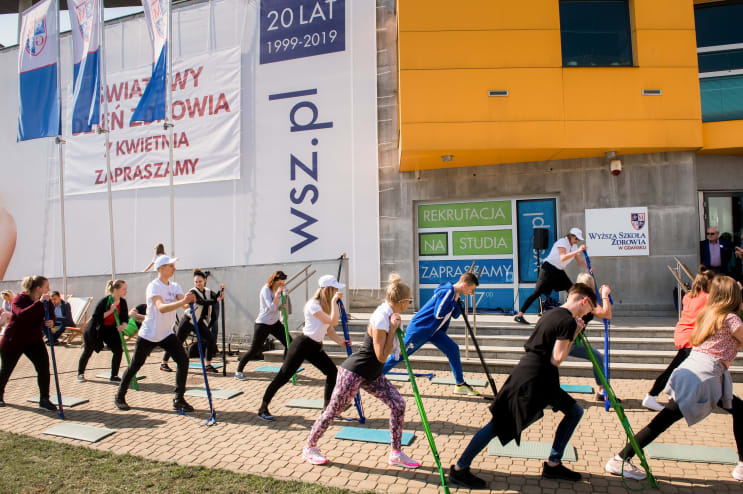 The World Health Organisation reports that there are over 400 million adults currently suffering from obesity and around 1. 6 billion who are overweight. In addition, obesity is classified as one of the top ten diseases - risk factors that increase the number of deaths. For this reason, they are called the plague of the 21st century.
The main causes of the morbidity are poor nutrition, including overeating, lack of care for good food composition, inaccurate and hasty eating, and lifestyle: lack of exercise and excessive stress. So how should we eat to stay healthy and full of energy? How to help a person who already suffers from this type of disease? The answer can be given by a dietician - a specialist who has knowledge about proper nutrition knows the principles of human body functioning, and at the same time has therapeutic predispositions.
The expected learning outcomes are not only physical but also psychological. By studying dietetics, you will learn how the human body works and what processes take place in it. You will learn how to design a proper diet for both ill and healthy people, taking into account their genetic characteristics, food intolerances, allergies, lifestyle, and private preferences. You will gain knowledge about designing and conducting technological processes used in food production. You will get to know the methods of evaluation of nutrition and diet of young people, adults, elderly people, pregnant women, people practicing different sports, and living in different environmental conditions. You will also learn what communication with the patient (and their family) should look like, what to look out for, and what to follow when talking to them.
In the course of three years of study you will acquire many new skills - among others, you will learn how to conduct a nutritional interview, give individual and group advice, operate, and use special devices designed to identify selected food ingredients and prepare food. You will be able to plan and implement appropriate dietary management in order to prevent and treat diet-related diseases. You will also learn the principles of interaction between medications and food.
As a college with a practical profile, we place great emphasis on practical activities and work experience. We have a didactic background to ensure the best possible acquisition of the necessary skills, and a highly qualified staff, which includes the leading specialists from Tricity. Study Dietetics on a full-time or extramural basis - let us show you how to help people.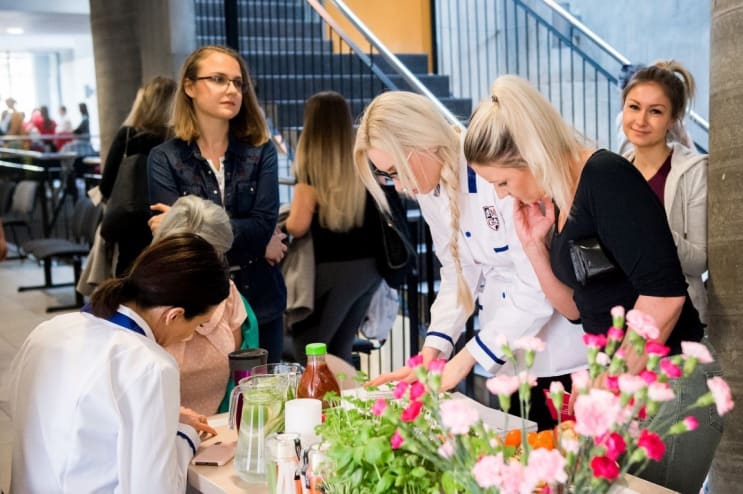 Teaching Objectives
preparation of nutritional documentation in medical institutions and for caterers,
providing comprehensive knowledge and skills in the fields of medical, pharmaceutical and health sciences, and in physical education, which will equip students with the knowledge and professional skills in the field of dietetics and will also allow them to understand and implement prevention and treatment of diet-related diseases as well as to conduct health education that promotes proper nutrition as an important component of public health,
development of skills in planning, guiding and supervising individual and collective nutrition for both healthy and ill people,
preparation for independent work with healthy and ill people in the area of nutrition and food preparation technology,
development of social attitudes with regard to ethical standards and openness to cultural diversity,
development of skills in assessing the nutritional status, diet, and nutritional requirements for healthy and ill people, organisation, and supervision of all stages of food production, including hazard analysis and critical control points, dietary advice, and educational activities in the field of nutrition.
After graduation, you can open your own nutrition counseling practice or take up a professional career in:
public and non-public health care institutions
mass catering establishments and establishments supplying food to hospitals and other caterers
consumer organizations
sports facilities
in education - after completing teaching specialization (in accordance with the standards of education preparing for the teaching profession).
Duration of Studies
Bachelor studies in Dietetics last 6 semesters (3 years). The studies are conducted in full-time or extramural mode.
Fees
Administration fee (non-refundable): 200€
Tuition fees: 2000 € / year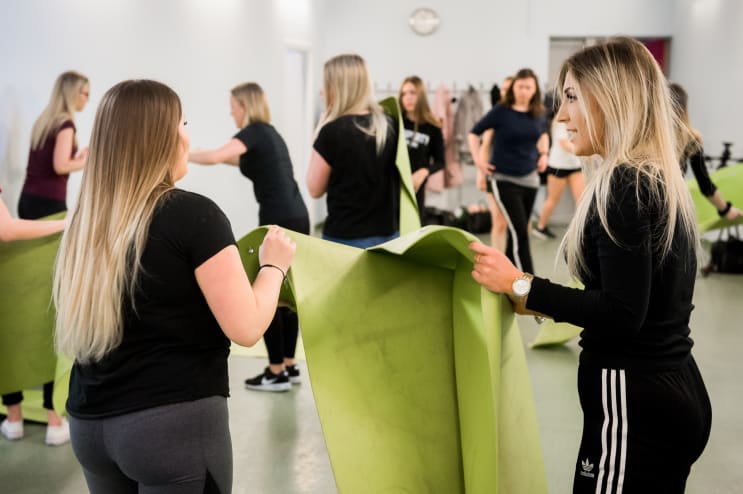 Student internship:
Professional experience is a crucial asset to the labour market. A student internship is required as part of full time and extramural studies. You can also select an internship abroad or with the Erasmus+ program.
During your internship you will familiarise yourself with:
a specific area of the organisation, its structure, and daily operations,
the tasks of divisions and units in the organisation,
the rules of observing professional secrecy,
the organisation of information and document flow,
the rules of cooperation with other employees.
Moreover, you will:
present yourself to a potential employer,
gain valuable professional experience,
get to know the future work environment in a given industry,
gain important professional contacts.
The duration of student internships for dietetics is a minimum of 6 months.
Contact:
Alicja Kowalewska
Internship and Career Office
room 201
phone: + 48 (58) 769 08 69
fax: + 48 (58) 769 08 19
e-mail: praktyki@wsz.pl
The Recruitment
The recruitment duration time is from 16th March until 15th September 2020.
The required documents:
completed application generated from

e.wsz.pl

– registration in the system and completion of data are required
the Certificate of Secondary Education recognized in Poland by virtue of law or under an international agreement or by the administrative procedure (nostrification) conducted by local educational authorities
all documents presented in a foreign language must be translated into Polish by either:
a) a Polish sworn translator (whose name appears on the list of sworn translators owned by the Polish Ministry of Justice);
b) a Polish consul in the country where the document was issued
one current photo (passport format) + CD with digital photo ((*.jpg, 368×456 [width x height. px], 300 dpi")
confirmation of entry fee (85 PLN) and electronic student card (22 PLN) - one-time non-refundable fee
ALIOR BANK SA
19 2490 0005 0000 4530 3202 1283 * zapytać Basię, czy numer będzie wygenerowany w systemie *
(payment title: name and surname, Dietetics)
a

medical certificate

certifying the absence of contraindications to study Dietetics (to be made in Poland, can be provided later but no later than 15th September)
If you need a visa, please consider processing time – apply for studies earlier.
If you have any questions do not hesitate to contact us!
Contact:
Promotion and Recruitment Office
phone.: 58 769 08 00/03
e-mail: recrutiment@wsz.pl
Opening hours:
Monday - Friday 8:00 am - 5:00 pm (or by prior phone or mail arrangement)
Last updated May 2020
About the School

Gdansk College of Health is a school with over 20 years of experience, which educates specialists in the fields of dietetics, cosmetology and physiotherapy, at the level of bachelor's, master's and on ... Read More
Gdansk College of Health is a school with over 20 years of experience, which educates specialists in the fields of dietetics, cosmetology and physiotherapy, at the level of bachelor's, master's and one-cycle five-year master's degree.
Read Less